Technical Support Contact Information

In order to best capture Pearson Customer Support type issues, please follow these best practices when preparing to report an issue to Pearson Customer Support:
Affected Usernames or sample Username from pool of affected Users
If a large group of Students or Teachers are affected providing 1 or 2 sample Usernames from the affected group will suffice
If a single user is affected simply provide their Username
If only Students are affected, the Teacher's Username is always helpful as well
No passwords are required if the User is not comfortable providing such
Steps to Reproduce
How did the error occur?
How did you navigate to the point of failure being reported?
Here is an example template of Steps to Reproduce:

Login at Pearson SuccessNet
Select Algebra 1 e-text from Teacher Resources
Receive "Not Authorized" error message

Screenshot of error, defect, or notable situation
Screenshots or captures are a valuable asset when reporting any type of issue to Pearson Customer Support
Here is a link that covers obtaining a screenshot or capture of your computer monitor,
http://www.take-a-screenshot.org/
When contacting Pearson Customer Support, please consider the following Support interaction priority levels:

​For iLit users: Please contact Patti Chappell at patricia.chappell@pearson.com or 804-937-2911
---
---

​The above information can be downloaded by clicking below.
Powered by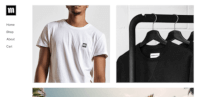 Create your own unique website with customizable templates.